Speakers
---
Dr. Ing. Olaf Röper
Former CIO
---
Patrick Tomczak
Senior Director, Head of Digital Campus
---
Prof. (FH) Dr. Patrick Stoll
Head of IT
---
Peter Meyerhans
CIO
---
Ralf Werner
CDTO | CIO | DCO
---
Marc Schlichtner
Principal Key Expert
---
Mag. Birgit Unger
Head of IT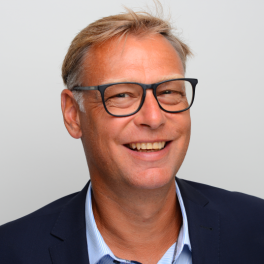 ---
Peter Blenninger
Head of IT
---
Dr. Frank Scholz
Group CIO
---
Carsten Priebs
CIO/CDO
---
Tobias Fausch
CIO
---
Max Killinger
CIO & Vice President Corporate IT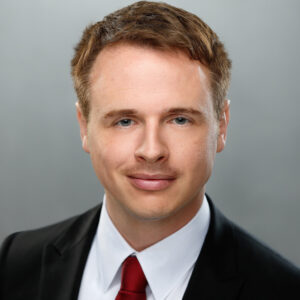 ---
Dr. Ulrich Reidel
CIO & CDO
---
Dr. Philipp Wagner
Head of Digital Lab, Digital Accelerator
---
Prof. Dr. Ayelt Komus
"CIO Study" & 4th Study "Status Quo (Scaled) Agile"
---
Annette Suckert
CIO
---
Dr. Sebastian Saxe
Chairman of the Board
---
Christine Grabmair
Head of Customer Solutions Digital Technology
---
Thomas Kleine
Country Lead Pfizer Digital
The unthinkable as daily practice 
Resilience: What matters
Cutting costs in the crisis
CIO: Leadership & role model
IT & Business Strategy
Digitization from 0 to 100
IT security
Innovation Management
Predictive maintenance
Automation: Opportunities & Limitations
Digital ecosystems
ML
AI
Big Data
Circle of Participants
CIO & Head of IT
Head of IT Architecture, Infrastructure, Applications
Head of IT Service Management
Head of IT Controlling
Agenda to follow shortly...
Do you have any questions?
For further information please get in touch with us directly:
Location
Steigenberger Airport Hotel
Steigenberger Airport Hotel, Willy-Brand-Platz 3, 12529 Berlin-Schönefeld
The new Steigenberger Airport Hotel Berlin welcomes you with a prime location, directly at the terminal of the new Berlin Brandenburg Airport BER and only a few meters away from the train station (ICE/S-Bahn connection).
The top address for your business or event. Are you looking for a conference room in Berlin? The hotel with its conference center is the ideal event location at the Airport BER for events with up to 500 participants.
The excellent public transport connections make you reach Berlin-Mitte within 30 minutes. The hotel can also be reached easily via the direct motorway connection (A113).
more details https://www.steigenberger.com/hotels/alle-hotels/deutschland/berlin/steigenberger-airport-hotel
Partner
Cooperation Partner
Aktuelle, praxisgeprüfte und unmittelbar einsetzbare Fachinformationen für angehende und erfahrene IT-Profis – das bietet Ihnen der Carl Hanser Verlag. Ob gedruckt oder digital – mit den Hanser-Computerfachbüchern lösen Sie Ihre Aufgaben und Probleme aus der Praxis sicher und schnell. Arbeiten Sie sich rasch und fundiert in neue Themen ein und starten beruflich durch – mit Hanser-Computerbüchern.