Speakers (among others)
Overview
22 Speakers (among others)
---
Susanne Trautmann
Global Marketing Manager
---
Andreas Hart
Head of eCommerce
---
Martin Gindler
Digital Experience Platform Specialist
---
Florian Schwendner
Director Partner Management
---
Benjamin Lange
Senior Enterprise Account Executive
---
Thomas Höllbacher
Director of Marketing - Berner Gesellschaft m.b.H.
---
Sven Bedö
Head of Marketing - FLOTTWEG SE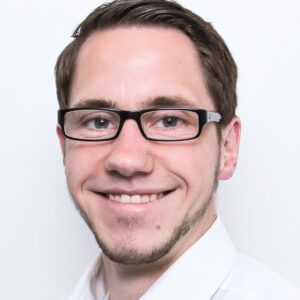 ---
René Becker
Leiter e-Sales & e-Services
---
Christian Jacob
Head of Marketing
---
Carsten Sichler
Head of Brand and Marketing Communications
---
Max Schubert
Head of B2B Marketing Germany
---
Stephan Wenger
Senior Marketing Manager
---
Jochen Werne
Chief Development & Chief Visionary Officer
---
Christian Berndt
Managing Director
---
Andreas Hack
Head of Regional Marketing
---
Ann-Katrin Rieser
Head of Marketing & Corporate Communications
---
Dominik Schulz
Director Digital Business
---
Stefan Schempp
Director Online and E-Commerce
---
Andreas Timm
Sales Manager
---
Gisela Mainberger
Head of Digital Customer Experience - Heraeus Digital Hub
---
Silke Lang
bvik board member & Head of Marketing Mobile Hydraulics Bosch Rexroth AG
---
Michael Wolfframm
Authorized Officer | Director Digital Experience and Business
Preface
2020 has brought a huge surge in digitization as a result of the pandemic and has permanently changed the framework conditions for B2B marketing and digital business. This has once again accelerated the strong market dynamics, which are manifested, for example, in changed buyer behavior and in market-dominating platforms and ecosystems. At the same time, many companies in B2B have been able to benefit from strong demand even in times of Corona, eCommerce has brought revenue growth in numerous companies. Well-established processes and efficient digital sales channels are the prerequisites for this success.  
What lessons can be learned from this for marketing and digital business in 2021? 
Key Topics
Data Driven Business
Product Data
Omnichannel Orchestration
Dealer Integration
Digital Lead Generation
Marketing & Sales Automation
Digital Buyer Journey & Customer Experience
Online Customer Events
Digital Ecosystems
Circle of Participants
Managing Director / Head of Marketing/CMO
Head of E-Business/ Digital Business
Head of E-Commerce
Head of Digital Sales
Head of Digital Marketing
Partner