Speaker
Overview of the Event Speaker
---
Dr. Bettina Thurnher
CISO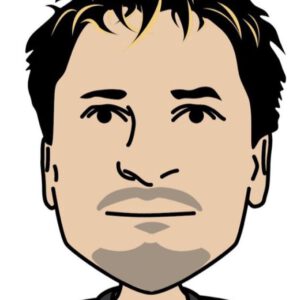 ---
Dieter Schröter
PO Internet-Security
---
Alexandros Manakos
CISO | Head of Cyber Security
---
Carsten Meywirth
Director Cybercrime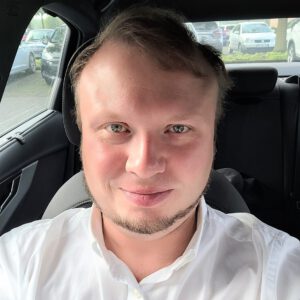 ---
Boris Awdejew
Head of Information Security, Global CISO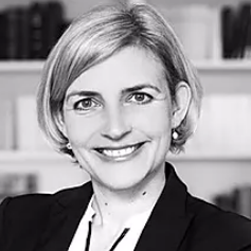 ---
Friederike Scholz
Lawyer, lecturer in IT law, TÜV-certified data protection officer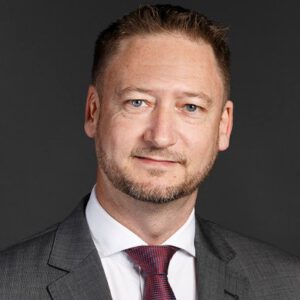 ---
Oliver Wyler
CISO
---
Dirk Fleischer
CISO
Steffen Siguda
CISO - CISSP Datenschutzbeauftragter - CIPP/E
Mr. Siguda is globally responsible for Information Security in the OSRAM group since the spin-off of OSRAM from Siemens Group in July 2013.
In this role, he maintains governance and leads a global organization with InfoSec contact persons at all OSRAM locations, also oversees all technical security operations of the company (firewall, virus protection, application security).
OSRAM addresses Information Security threats not only in the technical area, so great emphasis is placed on training and awareness for years. In particular, with global awareness tests significant success has been achieved that pay off in the regular defense of partially highly complex social engineering attacks.
Since OSRAM is following a "Cloud first" approach, current focus is on cloud security, zero trust concepts and document centric approaches, e.g. Digital Rights Management based protection.
For optimal integration of Information Security into the application landscape of the company Mr. Siguda also works as a Data Protection Officer of OSRAM GmbH on one hand and as security responsible on the other hand.
Before the commitment in Information Security / Privacy, after studying computer science at the TU Munich Mr. Siguda was involved in several IT topics like building an enterprise-wide network or establishing a customer Extranet based on SAP CRM.
---
Holger Berens
Vorstandsvorsitzender
---
Martin Wundram
Executive Board
---
Minas Botzoglou
Director Sales DACH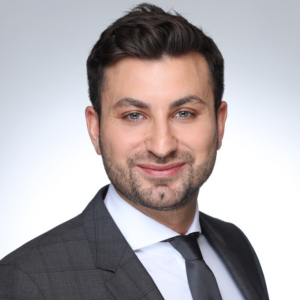 ---
Turgut Tekkececi
GRC Account Executive
---
Darko Simic
Sales Engineer
Chris Kubic
Chief Information Security Officer
Chris Kubic is the Chief Information Security Officer (CISO) at Fidelis Cybersecurity. Kubic brings with him more than 30 years of experience driving Information Assurance and Cybersecurity initiatives across the United States Department of Defense (DoD), Intelligence Community (IC), and Federal Government.
Kubic joins Fidelis after having led a distinguished career at the National Security Agency (NSA) where he held senior technical roles, including the NSA Chief Information Security Officer, Senior Security Architect for the Intelligence Community Information Environment, the Chief Architect of the IA Architecture and Systems Security Engineering Group, and Numerous Technical Director Roles. During his time as the NSA's CISO, he provided leadership and direction to the NSA's Secure The Enterprise initiative, which developed and deployed a comprehensive set of security hardening, monitoring, and defensive capabilities across the entirety of NSA's networks and systems, directed the corporate security policy, guidance, and standards in key areas such as protection of "Exceptionally Controlled Information (ECI)", and guided the off-premise hosting of NSA data within the Intelligence Community's Top Secret "C2S" Amazon Web Services environment.
---
Marco Di Meo
Cyber Security Team Leader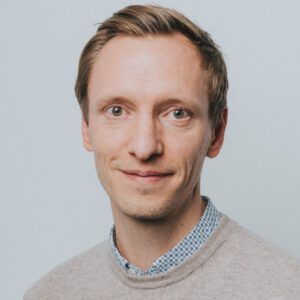 ---
Jirko Kaeding
Account Executive
Key Topics
Predictive Security
Business Resilience
Employee Awareness
Crisis Management
IT-Security holistically thought
Technical defense
ISMS
Security and AI
Security Thinking
Industrial IT Security
Perimeter Security
Security by Design
Cloud Security
Self-learning & self-defensive networks
Security KPIs
Dev(Sec)Ops
Participants
CIO / CISO / Head of IT Security
Senior IT Security Managers with Budget Responsibility
Contact
Partner