Speaker
Overview of the Event Speaker
---
Jörg Fielenbach
Senior IT Security Architect
---
Roger Halbheer
Chief Security Advisor EMEA
---
Alexander Harsch
Head Cyber Security Resilience
---
Dr. Klaus Höffgen
Chief Digital Officer
---
M.Sc. Florian Jörgens
CISO
---
Yunus Karakaya
Customer Success Manager
---
Volker Kozok
Lieutenant Colonel, Advisor
---
Philipp Langnickel
CEO and Founder
---
Helge-Karsten Lauterbach
CIO
---
Carsten Maceus
PreSales Consultant
---
Alexandros Manakos
Head of Cyber Security
---
Tim Meggert
Founder
---
Torsten Redlich
Deputy Head of Division
---
Dr. Jan Remy
CISO
---
Martin Sax
CISO
---
Michael Schmid
Senior Information-Security Expert Corporate Audit, Risk & iSecurity
---
Andrea Schröder
Information Security Officer
---
Richard Schönfelder
Account Manager DACH
---
Prof. Dr. Matthew Smith
Professor of Usable Security and Privacy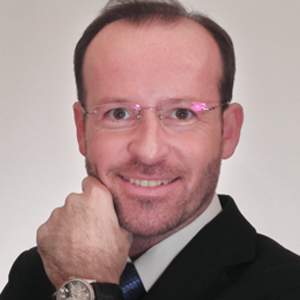 ---
Harald Wenisch
Spokesman of the IT Security ExpertsGroup of the Austrian Federal Economic Chamber
---
Marc Wilczek
Managing Director
---
Stefan Wittjen
CISO
Cyber security thought holistically
Business demands agility and speed. Solutions now and immediately. Add to this an enormous amount of networking, unprecedented data volumes and increasingly sophisticated attacks. This requires a radical rethink of security. This cannot be mastered only with adjustments. A holistic approach is just as necessary as the sensitization of all employees. This requires new cyber security processes anchored in the business and appropriate KPIs that have a real expressiveness and steering function.
To achieve this, the role of the IT security manager in the company must also change. In addition to a deep understanding of new technologies, he or she must interact more closely with the business. Only in this way can he or she shape the future of cyber security in a goal-oriented manner.
Enjoy inspiring best-practice presentations and explore future challenges and possible solutions together with us in various discussion and workshop forums.
Key Topics
Cloud Security
Security KPIs
Dev(Sec)Ops
Digital ISMS
Security in Agile Processes
Employee Awareness
Self learning & self defensive Networks
ML
Industrial IT Security
Perimeter Security
Predictive Security
Business Resilience
Startup Session
Circle of Participants
CIO / CISO / Head of IT Security
Senior IT Security Managers with Budget Responsibility
For further information please visit our German event page 
…or get in touch with us directly:
Location
Titanic Chaussee Hotel
Titanic Chaussee Hotel, Chausseestr. 30
Welcome to the Titanic Chaussee Hotel Berlin. The Titanic Chaussee Hotel is located just a few minutes' walk from Berlin's centre, amidst Berlin's sights such as the Museum of Natural History and the Berlin Wall Memorial. A good connection is guaranteed by the nearby central station. Numerous bars, cafés as well as galleries and boutiques in the immediate vicinity invite you to linger.
Despite their urban location, you sleep peacefully in the 376 elegantly furnished rooms and start the day relaxed. The modern rooms are equipped with large bathrooms and offer free WLAN access. The kitchen of the Titanic Chaussee Hotel combines tradition with modernity under Mediterranean focus and captivates with exquisite delicacies from the patisserie. Spread over two floors, the 3,000m² wellness area offers you an indoor pool, steam bath, sauna and a fitness area with state-of-the-art equipment.
more details www.titanic.com.tr/titanicchausseeberlin/default-de.html
Evening Event
Pier 13
Tempelhofer Damm 227, 12099 Berlin
Pier 13 in the Tempelhofer Hafen in the south of Berlin impresses with its cult industrial harbour style. Surrounded by unique architectural monuments such as the old warehouse building and the Ullsteinhaus on the opposite side of the Teltow Canal, Pier 13 offers a fitting setting to end the day with a unique view of the harbour.
From the wooden terrace as well as from the glazed interior you can enjoy delicious barbecue food and freshly tapped beer while watching the ships and yachts. The BBQ cuisine is internationally inspired and ranges from Mediterranean creations, home-style regional dishes to American classics.
Enjoy the joint BBQ evening in an industrial-cult harbour atmosphere!
You can find further details at http://www.pier13-eventlocation.com
Partner
Cooperation Partner