Identity & Access Management | Zero Trust | Endpoint Security
Zero trust is not a completely new theory, but it is becoming increasingly important for the digital transformation and its impact on the security architecture of corporate networks. Many companies consider it the concept of the future to protect their networks and data. Traditional perimeter models have basically become obsolete with more and more cloud applications and highly mobile employees.
Identity & Access Management will play an even more important role in this security concept. As part of companies' zero trust strategies, single sign-on (SSO) and multi-factor authentication (MFA) are central, although not the only functions from IAM that are necessary to increase protection. Without a functioning IAM and a methodically structured approach, the introduction of Zero Trust will not work. Therefore we want to take a closer look at and discuss processes, strategies and successful implementations with you at our Matchpoint Cyber Security.
Which challenges CISOs, IAM and IT security experts are facing, we will look at in more detail by means of case studies and discussion forums. The aim of our Matchpoint is not to present you with ready-made solutions. Rather, we are interested in partial steps and basic approaches, so we can provide you with new ideas and suggestions for further action.
Key Topics
Introduction of Identity & Access Management in the company
Changing requirements for IDM systems due to digital transformation and multi-cloud environments
Distributed but connected IAM – How to combine the best features of distributed and centralized control
Modern IAM based on domain models and ticket-based IAM solutions – the link to IT security
Risk assessment and use of adaptive factors in the allocation of access rights
How to implement a passwordless authentication in practice – What are the risks?
How to ensure continuous monitoring, evaluation and prioritization – both reactive and proactive
Network accesses and connections according to the need-to-know principle. How DISA's "Black Cloud" concept with device authentication, identity-based access and dynamically provided connectivity can be put into practice
Development and implementation of a zero-trust strategy & architecture
Zscaler Zero Trust, CARTA and others – Which framework fits my needs? Which one is more secure?
Closing the Gaps between Zero Trust Frameworks and IAM
KPIs: How success and performance can be measured and communicated. Which KPIs are suitable and how do you present the added value to management?
Circle of Participants
CIO / CISO / Head of IT Security
Senior IT Security Managers with Budget Responsibility
Agenda
Our matchpoints are a completely digital format consisting of discussions, workshops, presentations and networking.You can find the latest information on the programme on our German language website.
Questions?
If you have any questions about Matchpoint or are interested in participating, please call us directly or use our contact form.
Contact person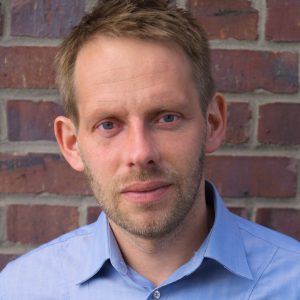 Justus Habigsberg
Director Business Relations
Telefon: +49 30 6098 509 45
Partner
BitSight transforms how companies manage third and fourth party risk, underwrite cyber insurance policies, benchmark security performance, and assess aggregate risk with objective, verifiable and actionable Security Ratings. The BitSight Security Ratings Platform gathers terabytes of data on security outcomes from sensors deployed across the globe. From our data, we see indicators of compromise, infected machines, improper configuration, poor security hygiene and potentially harmful user behaviors. BitSight's sophisticated algorithms analyze the data for severity, frequency, duration, and confidence and then map it to a company's known networks, creating an overall rating of that organization's security performance. These objective ratings, based on externally accessible data, give visibility into a company's security posture over time. For further information please click here