Speaker
Overview of the Event Speaker
---
Jörg Fielenbach
Senior IT Security Architect
---
Stefan Vielhauer
Key Account Manager
---
Marc Wilczek
Managing Director
---
Stefan Wittjen
CISO
---
Detlev Weise
Senior Adviser
---
Axel Diekmann
Head of Sales
---
Andreas Müller
Regional Director DACH
---
Marc Paczian
Solution Architect
---
Axel Bock
Divisional Head IT
---
Prof. Dr. Matthew Smith
Professor of Usable Security and Privacy Universität Bonn, Fraunhofer FKIE
---
Morris Becker
Sales Director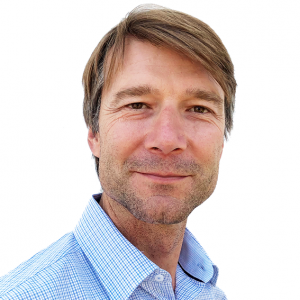 ---
Eric Flury
Business Development Manager
---
Oliver Keizers
Director DACH
---
Alex Goller
System Engineer
---
John Waters
Enterprise Account Manager DACH
---
Christian Kanders
Technical Training & Consulting
---
Florian Forster
Solutions Engineer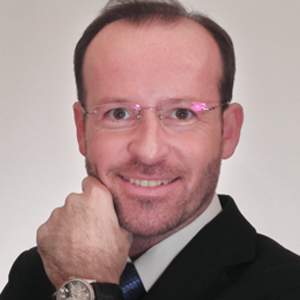 ---
Harald Wenisch
Spokesman of the IT Security ExpertsGroup of the Austrian Federal Economic Chamber
---
Roger Halbheer
Chief Security Advisor EMEA
---
Alexandros Manakos
Head of Cyber Security
---
Marius Staggenborg
Group Security/Cyber Resilience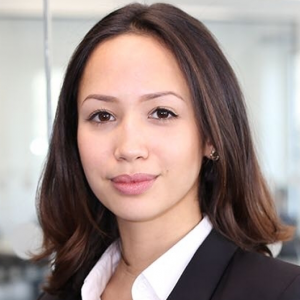 ---
Lisa Lutgen
Account Director & Team Lead DACH
---
Dr. Klaus Höffgen
Chief Digital Officer
---
M.Sc. Florian Jörgens
CISO
---
Yunus Karakaya
Customer Success Manager
---
Volker Kozok
Lieutenant Colonel, Advisor
---
Carsten Maceus
PreSales Consultant
---
Tim Meggert
Founder
---
Sergej Dechand
CEO / Co-Founder
---
Torsten Redlich
Deputy Head of Division
---
Dr. Jan Remy
CISO
---
Martin Sax
CISO
---
Michael Schmid
Senior Information-Security Expert Corporate Audit, Risk & iSecurity
---
Andrea Schröder
Information Security Officer
---
Ivo Ikic
Regional Sales Manager
---
Ulf Kliche
Enterprise Sales Engineer
---
Tobias Schubert
Enterprise Sales Engineer
IT-Security viewed in its entirety: How Cloud, ML and AI can have a supporting effect
Through the Internet of Things and 5G in connection with KI, a new cybercrime dimension is growing. Accordingly, an optimization of ISMS & SIEM is urgently needed. But how can AI, ML and the cloud be optimally used to protect one's own data and infrastructures?
At the same time, employee awareness must be further increased and a structured crisis management plan must be available in case of emergencies. This does not make the work of those responsible any easier in today's volatile environment.
What steps do CISOs, CIOs and digitisation officers have to take today to influence development for the best of the company?
Key Topics
Ransomware attacks: What to do when it happens?
Neurobiological pitfalls: Why do people make security related mistakes?
Information Security Training: Cyber Range-e
AI in IT and Information Security
IoT Security / Industrial IT Security
Perimeter Security
Predictive Security
Cyber Security and Business Resilience
CloudSecurity
Hacker / Startup Session
Security Recruiting
Security Metrics
ISMS
Security in agile projects
Cyberwar
Awareness
Security co-operations: Economy-Authorities-Politics
For further information please visit our German event page 
…or get in touch with us directly:
Location
Titanic Chaussee Hotel
Titanic Chaussee Hotel, Chausseestr. 30
Welcome to the Titanic Chaussee Hotel Berlin. The Titanic Chaussee Hotel is located just a few minutes' walk from Berlin's centre, amidst Berlin's sights such as the Museum of Natural History and the Berlin Wall Memorial. A good connection is guaranteed by the nearby central station. Numerous bars, cafés as well as galleries and boutiques in the immediate vicinity invite you to linger.
Despite their urban location, you sleep peacefully in the 376 elegantly furnished rooms and start the day relaxed. The modern rooms are equipped with large bathrooms and offer free WLAN access. The kitchen of the Titanic Chaussee Hotel combines tradition with modernity under Mediterranean focus and captivates with exquisite delicacies from the patisserie. Spread over two floors, the 3,000m² wellness area offers you an indoor pool, steam bath, sauna and a fitness area with state-of-the-art equipment.
More details: www.titanic.com.tr/titanicchausseeberlin/default-de.html
Evening Event
Alte Turnhalle Berlin
Holteistraße 6-9, 10245 Berlin, Germany
The listed building of the Alte Turnhalle Berlin once housed sports students. Recently, the sporty interior was extended by a glittering chandelier under a 7 meter high ceiling and noble, stylish interior furnishings, which makes the Turnhalle in the heart of Friedrichshain a first-class event location for private celebrations or business events in retro design for up to 500 people.
Located in the middle of Berlin-Friedrichshain, the Alte Turnhalle Friedrichshain impresses with its flexibility and versatility. The Turnhalle offers a wide range of design possibilities, be it for daytime events or a unique and unforgettable evening event.
More details can be found at: https://dieturnhalle.de/
Partner
Cooperation Partner