Speaker
Overview of the Event Speaker
---
Dr. Michael Picard
Ex Head of IT Strategy, Digital Transformation, IT Architecture - thyssenkrupp
---
Sinanudin Omerhodzic
CIO
---
Dr. Michael Müller-Wünsch
CIO
---
Timo Salzsieder
CIO & Chief Solution Officer
---
Dr. Hanno Boekhoff
Global Head of IT & Services (CIO)
---
Patrick Naef
Non-executive Director on the Board
---
Dr.-Ing. Ilka Teermann
CDO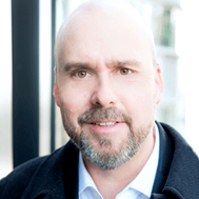 ---
Dr. Carsten Mielke
Digitalization Lead
---
Marcus Dauck
CIO
---
Dr. Hermann Schuster
CDO / Head of IT
---
Martin Fischer
Guild Owner IT Architecture
---
Jochen Koehler
VP Sales CE
---
Dr. Ing. Olaf Röper
Former CIO
---
James Halter
Senior Sales Engineer
Dr. Roland Schütz
EVP and Group CIO
Roland Schütz was born in August 1968 in Germany. After his studies in natural sciences and supercomputing he worked as a scientist. In 1996 he changed careers and started working in the financial industry where he held several management positions in IT service delivery organisations. In 2005 he joined Lufthansa Group as Chief Operating Officer of Lufthansa Systems. In 2010 Roland was appointed Chief Information Officer of Lufthansa Cargo. In 2014 Roland was appointed Chief Information Officer of Lufthansa Airlines, part of Lufthansa Group.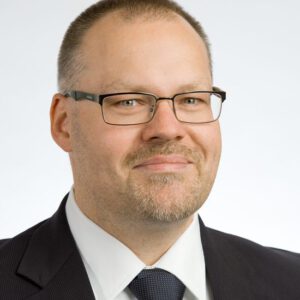 ---
Michael Schröder
Security Business Strategy Manager DACH/Team Lead
---
Martin Landis
Business Unit Manager
---
Katharina Mensah
Director Business Development
---
Reiner Hörger
Project Director
---
Christian Niederhagemann
Group CIO
---
Volkmar Weckesser
CIO
Innovation management is core competence
More and more often, the area of innovation is becoming the competence of IT, also because new business fields often only have something to do with the actual core areas of the company at second glance. Of course, this poses very special challenges for IT. It must move from being a service provider to becoming a partner and designer and prove its value for the company. Without clear visions, strategies and processes for e.g. innovation management, automation but also for data-driven business, this will not succeed. The role of those responsible will continue to change significantly, with an additional focus on recruiting and people development – otherwise the challenges could not be mastered. At our strategy summit on IT and Information Management, let's discuss together whether internal IT is still necessary, whether IT is completely integrated into business or how IT can be set up to generate significant value and prove it. What steps do CIOs & CDOs have to take today to influence the development in their interest, for the best of the company?
Innovation management – between idea and valuable implementation
Culture as a key
Leadership & role model CIO
IT & Business Strategy
Digitization from 0 to 100
IT Security
Modularized Apps
Agility between vision & reality
Predictive Maintenance
Automation: Opportunities & Limits
Digital Ecosystems
ML
Big Data
AI in use, Cloud at its core
Circle of Participants
CIO & Head of IT
Chief Digital Officer
Chief Data Officer
Chief Technology Officer
Chief Transformation Officer
For further information please visit our German event page 
…or get in touch with us directly:
Location
Titanic Chaussee Hotel
Titanic Chaussee Hotel, Chausseestr. 30
Welcome to the Titanic Chaussee Hotel Berlin. The Titanic Chaussee Hotel is located just a few minutes' walk from Berlin's centre, amidst Berlin's sights such as the Museum of Natural History and the Berlin Wall Memorial. A good connection is guaranteed by the nearby central station. Numerous bars, cafés as well as galleries and boutiques in the immediate vicinity invite you to linger.
Despite their urban location, you sleep peacefully in the 376 elegantly furnished rooms and start the day relaxed. The modern rooms are equipped with large bathrooms and offer free WLAN access. The kitchen of the Titanic Chaussee Hotel combines tradition with modernity under Mediterranean focus and captivates with exquisite delicacies from the patisserie. Spread over two floors, the 3,000m² wellness area offers you an indoor pool, steam bath, sauna and a fitness area with state-of-the-art equipment.
more details www.titanic.com.tr/titanicchausseeberlin/default-de.html
Evening Event
Wartehalle
Julie-Wolfthorn-Straße 1, 10115 Berlin, Deutschland
The event location Wartehalle in Berlin Mitte, in the heart of the capital, is an innovative venue for top-class events. On an area of 450m² in the historic station monument, the location offers the best conditions for conferences, gala events, weddings and product presentations in a contemporary loft atmosphere.
It is an attractive opportunity for events of all kinds! For guests who enjoy comfort, good service and a special ambience.
Further details can be found under: www.wartehalle-berlin.com
Partner
Cooperation Partner
Aktuelle, praxisgeprüfte und unmittelbar einsetzbare Fachinformationen für angehende und erfahrene IT-Profis – das bietet Ihnen der Carl Hanser Verlag. Ob gedruckt oder digital – mit den Hanser-Computerfachbüchern lösen Sie Ihre Aufgaben und Probleme aus der Praxis sicher und schnell. Arbeiten Sie sich rasch und fundiert in neue Themen ein und starten beruflich durch – mit Hanser-Computerbüchern.