Speaker
Overview of the Event Speaker
---
Clemens Utschig-Utschig
Executive Director, Head of IT Technology Strategy / CTO BI X digital lab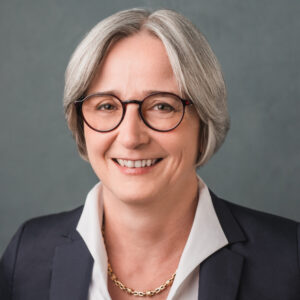 ---
Dr. Anke Sax
Managing Director (COO/CTO) | European Digital Leader 2020 (Finance)
---
Patrick Kosche
CFO/CIO
---
Prof. Dr. Ayelt Komus
"CIO Study" & 4th Study "Status Quo (Scaled) Agile"
---
Matthias Farwick
CEO
---
Jean Michel Diaz
Managing Director & Co-Founder
---
Matthias Moritz
Senior Advisor
---
Christian Heidemeyer
Psychologist & Co-Founder
---
Albert Iruela Sanchez
Founder & KAM
---
Dr. Walter Kirchmann
former CEO at Finanz Informatik Technologie Service
---
Lorenz Müller
former CIO (Bauerfeind AG)
---
Jean-Philippe Hagmann
Managing Director
---
Dr. Ing. Olaf Röper
Former CIO
---
Jürgen Henn
SVP Strategic IT
---
Bernd Rattey
CIO
---
Heike Niederau-Buck
CIO
---
Prof. Dr. Eberhard Kurz
Professor for Digitization in Tourism and Transportation
---
Dr. Eric Dubuis
CIO
---
Michael Hilzinger
CIO
---
Fabio Niephaus
---
Christian Niederhagemann
Group CIO
---
Thilo Brosinsky
Head of Support & Consulting
---
Thomas Henzler
CIO
---
Brita Kroslid
CIO / Authorized representative
Andreea Tatarus
Project Director and Practices Manager
Agile Practitioner, Design Thinking Enthusiast and Product Oriented Professional
Experienced Product Owner with a solid background in QA & Project Management
About two years ago has taken the Project Director position in Pentalog Mexico and recently added Practices Manager onto the list of responsibilities as well.
---
Roland Rosenau
Manager Sales Engineering, Central Europe
---
Dr. Julian Kienberger
Co-founder and shareholder
---
Martin Otten
Regional Vice President Central Europe
Partner
Cooperation Partner
Aktuelle, praxisgeprüfte und unmittelbar einsetzbare Fachinformationen für angehende und erfahrene IT-Profis – das bietet Ihnen der Carl Hanser Verlag. Ob gedruckt oder digital – mit den Hanser-Computerfachbüchern lösen Sie Ihre Aufgaben und Probleme aus der Praxis sicher und schnell. Arbeiten Sie sich rasch und fundiert in neue Themen ein und starten beruflich durch – mit Hanser-Computerbüchern.