Speaker
Overview of the Event Speaker
---
Martin Hilbig
Management consultant and coach, former CHRO mechanical and plant engineering
---
Dr. Silvia Teuber
Director HR Development
---
Kerstin Rothermel
Chief People Officer
---
Isabella Jakobs
Director People Attraction
---
Carsten Bertling
Global Head Rewards, Processes, Org Mgmt
---
Frank Brüggestrat
CHRO/Member of the Executive Board
---
Andrea Collier
HR Director DACH
---
Franziska Richter
HR Project Manager
---
Prof. Dr. Markus H. Dahm
Head of Digital Change & Transformation
Markus Enzner
Executive Director Global Rewards
14years experience in Totals Rewards within different industries and different repsonsibilities from global to local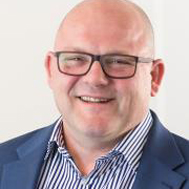 ---
Carsten Gebhardt
Head Rewards Germany & Austria, Nordics & Benelux CoE Rewards NBS Germany
---
Andreas Kalverkamp
Senior Manager Learning and Development
---
Martin König
Teamlead Talent Attraction
---
Stefan Kürbis
Global Director Communications, Corporate Sustainability & Novanta University
---
Susanne Loeffler
Head of Strategic Initiatives Total Rewards
Anja Michael
VP HR, Avira Operations GmbH & Co. KG | Deputy Head of the Division Strategic Human Resource Management at BPM
Since 2012 Anja is responsible for global HR Management at Avira, focusing on people development, international recruiting and employee retention and has been leading global HR functions in high tech companies for nearly 20 years.
She is co-lead of the group "Strategic HRM" of the association of HR Managers (Bundesverband der Personalmanager, BPM) and co-author of the booklet "Between euphoria and skepticism – Artificial Intelligence in HRM" (2019) published by BPM.
She speaks regularly on renowned HR events and as guest professor at University Don Bosco in San Salvador.
Being an indivdualpsychological coach, she is driven by combining a human-centered approach with cutting-edge technology and result orientation.
Dr. Matthias Reuter
VP & Global Head Siemens Leadership Excellence
Born in 1974, is the Head of Global Learning Solutions and Digitalization at Siemens Global Learning Campus.
Matthias Reuter worked 6 years in Sales, Marketing and Services before he started his career at Siemens in 2001.
Since then, he's been holding various positions in corporate learning, people and organizational development, executive education including performance and competency management.
He has been building and developing a global learning organization for 6 years and is now driving the transformation of Siemens towards a digital enterprise.
Dr. Reuter holds a Diploma (Masters) in International Management & Marketing from the University of Augsburg as well as a PhD in Performance Management from the University of Ulm.
---
Kerstin Wagner
Head of Talent Acquisition
---
Stefan Debor
Head of HR Project Management Office
---
Sven Gerhardus
Senior Manager - Digital & Strategy
---
Martin Daniel
Community Marketing Manager
---
Julian Tesche
Head of Market Development
---
Stefan Waschk
Head of Agile Center of Excellence
---
Stefan Berger
Business Development AI Solutions
---
Thomas Knorr
Director Pre-Sales
---
Daniel Ullrich
Managing Director - WORC UG
Jan-Martin Josten
Managing Director
2013 - heute - Gründer & Geschäftsführer - shyftplan GmbH
"If you don't like it, change it!" - Maya Angelou
Mit shyftplan will ich die Last Mile Kommunikation mit den Mitarbeitern weltweit durchführen.
Ich will, dass shyftplan die Schnittstelle zu allen Mitarbeitern wird.
Eigentlich bin ich Forscher und baue Gedankenschlösser. Ist mir aber zu theoretisch. Deswegen bin ich zum Einen für das Produkt und die Entwicklung zuständig aber auch für den Vertrieb.
Ich habe noch nie nicht in meinem eigenen Unternehmen gearbeitet. Das bleibt auch mein Ziel.
Ich will Dinge bewegen und mich nicht in einer großen Struktur verstecken.
---
Emil Mahr
Account Executive
Preamble
The digital transformation accelerates the ongoing upheaval in personnel work. However, new organizational concepts and the digitalization of HR are not an end in themselves: the decisive factor is whether they make a greater value contribution to corporate success. Recent studies show that most companies are implementing a digital HR strategy. At the same time, less than half of the managers surveyed consider themselves sufficiently equipped for this. Digitalisation opens up additional opportunities, but also puts pressure on HR departments. On the one hand, they need to optimize their own processes through the use of digital technologies. On the other hand, HR departments are expected to enable and actively shape the implementation of digital business models and the transformation of the company as a whole. The strategy summit offers a plenary session for an interim conclusion. On the basis of experience reports and innovative concepts, the status and perspectives of digital transformation in the HR sector will be outlined so that participants can take suggestions for their own practice with them.
Key Topics
HR Transformation
Future role of the personnel function
Workplace 4.0
New Work & Agile HR
Workforce Management
Talent Management & People Analytics
Recruiting digital
AI & Diagnostics
Employer Branding
Personalized Learning
HR Transformation & Digitization
HCM Strategy
New Work & New Pay
Circle of Participants
Board Member Human Resources / Managing Director Human Resources
Directors & Heads of Human Resources
Head of Personnel Development, Talent Management
Head of HR Marketing

Head of Human Resources IT 
For further information please visit our German event page 
…or get in touch with us directly:
Location
Leonardo Royal Hotel Berlin
Leonardo Royal Hotel Berlin Alexanderplatz, 10249 Berlin
The Leonardo Royal Hotel Berlin Alexanderplatz welcomes you to its extraordinary atmosphere: the historical structure meets puristic design, harmonious colour concepts and modern design elements.
The 4-star superior hotel is centrally located with perfect public transport connections, easily accessible and just a few minutes from numerous sights such as the famous TV Tower and the Museum Island, the Friedrichshain Park, an ideal meeting place during summer and big shopping centres like the Alexa.
The "Vitruv" Restaurant, the "Leo 90" bar/lounge, the Wellness lounge, a 1.000 sqm conference area and 346 modern rooms and suites featuring free Wi-Fi will surprise you during your stay. Enjoy the genuinely friendly service, the warm hospitality and superior amenities. We look forward to seeing you!

Evening Event
Umspannwerk Ost
Palisadenstr. 48 10243 Berlin
The substation East is a house that was literally electrified. Seven large transformers supplied electricity for Berlin. Even today, the technical ambience is recognizable and the room dimensions are impressive. Where the transformers were once anchored, there are now tables and chairs in the wide machine hall surrounded by six-metre-high, light-flooded glass doors.
The constant humming of the transformers is now replaced by language and music, by action and movement. The energy returns and is to be fed permanently from the stream of visitors who now return to the halls and experience and enjoy the fascinating combination of culture and gastronomy.
For further information please click here https://www.umspannwerk-ost.de/

Partner
Cooperation Partner