Speakers
---
Silke Lang
bvik board member & Head of Marketing Mobile Hydraulics Bosch Rexroth AG
---
Wolfgang Weinkum
Global Director Sales and Marketing Operations
---
Dirk Rockendorf
Head of Marketing Aftermarket & Digitalization
---
Christian Jacob
Head of Marketing
Dr. Thomas Salditt
Sr. Vice President Digital Enterprise Services
Dr. Thomas Salditt leads the Digital Business Enabling department which has global responsibility for Content Management, Analytics, Payment, Solution Design / UX and 2nd Level IT Support. He is part of the Digital Transition Team at BSH Hausgeräte GmbH, Europe's largest manufacturer of home appliances and one of the world's leading companies in this sector. With a portfolio of 14 brands - Bosch and Siemens are the main brands - BSH covers a wide range of customer needs. Previously, Dr. Salditt worked at ProSiebenSAt1 Media SE, zooplus AG and A.T. Kearney and looks back on more than 10 years of experience in retail, eCommerce and digital business.
Prof. Dr. Alexander Decker
Head of Marketing / Sales / Media
Prof. Dr. Alexander Decker ist Professor für Konsumgütermarketing und Digitale Medien an der Technischen Hochschule Ingolstadt – THI Business School. Dort ist er auch Leiter des Masterstudiengangs Marketing / Vertrieb / Medien. Zudem ist er Gründer und Geschäftsführer der Beratung Seward's Folly. Zuvor war er über 15 Jahre in führenden CRM-Positionen in der Beratung (CRM Group / Vectia), bei Premiere Fernsehen GmbH (heute Sky Deutschland) und bei Nestlé Deutschland AG tätig. Dort war er u.a. verantwortlich für die Konzeption und die Umsetzung des Nestlé Marktplatzes, der ersten Social Commerce Plattform eines Lebensmittelherstellers. Als anerkannter CRM und Digital Management Experte ist er Autor diverser Fachpublikationen und Referent bei zahlreichen Fachveranstaltungen.
---
Jens Kleine
Digital Sales & Marketing Expert, International B2B Marketing
---
Lutz Klaus
Owner
---
Katrin Erhardt
Project Management Marketing Automation IT
---
Wiegand Binder
Project Management Marketing Automation
Dr. Olivier Blanchard
Managing Director
– Medien- und ICT-Manager mit ausgeprägter Strategie-Fertigkeit sowie großer Umsetzungsgetriebenheit und hoher Produktaffinität
– Erfahrener Management-Allrounder mit Leadership-Skills und Blick für kunden- und nutzenzentrierte Lösungen
– Ausgewiesene Kenntnisse in Online (Web, Desktop, Mobile, Apps, Communication- und Content-Services, Bewegtbild), Print (Tageszeitungen, Magazingeschäft) sowie Device-Management
– Erwiesene Fähigkeiten in Projekt- und Produktmanagement sowie -marketing, Online-Vertriebs/eCommerce- Erfahrungen, Software- und Hardware-Entwicklung, Services, Content, Traffic Management (SEO, SEA, SEM)
– Ausgeprägte B2C-, B2B und B2B2C-Erfahrungen zur Erschließung neuer Geschäftsfelder und –modelle sowie Business Development
– Ausgezeichnete Anpassungsfähigkeit an unterschiedliche Unternehmensformen (Start-Up, Mittelstand, Konzern) sowie Aufbau neuer Geschäftsfelder
– Integrative, multikulturelle Persönlichkeit mit starker Durchsetzungsfähigkeit in unterschiedlichen Interessengruppen (IT, Marketing/Vertrieb, Management, Produktmanagement)
---
Dr. Beatrice Ermer
Senior Manager Global Marketing
---
Carsten Sichler
Head of Brand and Marketing Communications
---
Christian Blattgerste
Sales Manager - Customer Experience
---
Melanie Gipp
Senior Marketing Manager DACH
---
Laura Hesse
Design Sprint Facilitator & Product Designer
---
Kai Tat Man
Presales SAP Customer Experience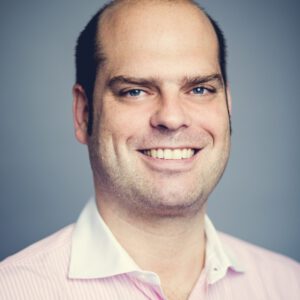 ---
Michael Wolfframm
Director Digital Experience and Business
Catalin Dumitras
Principal Cloud Architect
He's been with Pentalog for 7 years and in IT for 14. For large portion of those 7 years he has lead e-commerce IT teams working for big brands in Europe.

Currently, he's the Principal Cloud Architect in the "Customer Devops" department focusing on AWS where:
– He regularly discusses with clients about their needs, goals & challenges
– He advises on what technologies can help customers, teams
– He creates technical visions (solution designs)
– He runs the cloud mentoring program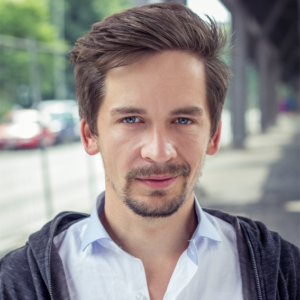 ---
John Nitschke
Director Enterprise Sales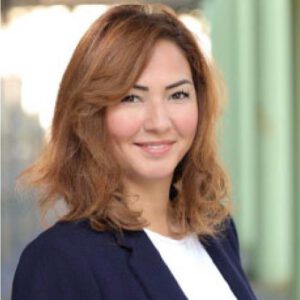 ---
Yurdanur Marangoz-Yesilirmak
Presales Manager
---
Andreas Nüchter
Senior Account Executive
Key Topics
Business Transformation & Marketing Strategy
Agile Marketing
Customer Experience & Customer Journey
Digital Customer Engagement
Marketing Automation
Lead Management
Digital Transformation & Change Management
Content Marketing & Storytelling
Multichannel Management
Data Driven Marketing
Big Data & AI
Viral & Influencer Marketing
Circle of Participants
CMO / Head of Marketing
Head of Digital Marketing
Head of Social Media
Senior Marketing Managers with Budget Responsibility
Agenda to follow shortly…
REVIEW SPEAKERs AND AGENDA MAY 2019
Partner
Cooperation Partner