Speakers
---
Ales Drabek
Chief Digital & Disruption Officer
---
Falk Freund
Business Development Manager
---
Katrin Erhardt
Project Management Marketing Automation IT
---
Sebastian Wiese
Managing Director/CTO
---
Stefan Herold
Managing Director
---
Dr. Simon Hassannia
Head of Business Innovation
---
Arne Brand
Leiter Digitale Unternehmensentwicklung
---
Lisa Kirchner
Project Manager Digital Business Development
---
Christoph Hertz
Co-Founder, CEO
---
Karl Zank
Head of Global Online Business Development
---
Matthias Bösch
Head of Digital Business
---
Michael Stenberg
Head of Digital Marketing
---
Tom Oelsner
VP Sales Excellence
---
Matthias Knopf
Head of Digital Marketing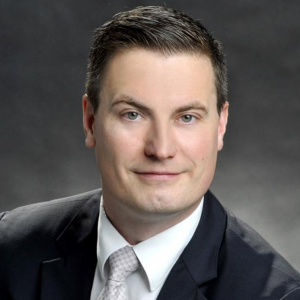 ---
Martin Hepp
Managing Director
---
Philipp Haferkamp
Managing Director
---
Martin Groß-Albenhausen
Deputy Managing Director
---
Bernhard Falch
Head of Digital Marketing & Sales
---
Wiegand Binder
Project Management Marketing Automation
Digital sales channels, marketplaces & business models in B2B
Online sales in B2B are growing strongly, as recent studies confirm. Nevertheless, the requirements for a successful and sustainable e-business strategy in B2B remain much more complex than in the B2C market. Many industries are characterised by uncertainty regarding future framework conditions: Given the platform economy and the dominance of large online pure players, will we change distribution channels and value chains? How can new business models, products and services be successfully implemented in such an environment? At the strategy summit you will gain insight into the strategies of more than 20 manufacturers, retailers and pioneers of B2B e-commerce. Expand your network and advance your e-business!
Key Topics
E-Commerce & Omnichannel distribution
E-Commerce in multi-level distribution models
Dealer integration
B2B marketplaces
Platform economy
E-Business Roadmap
Product-Information-Management (PIM)
B2B store solutions
Digital Touchpoints & Customer Journey
E-Commerce & IoT
Industry 4.0
Circle of Participants
Head / Managing Director Marketing
Head / Managing Director Sales
Head of E-Business
Head of E-Commerce
Head of Business Development
Head of B2B
For further information please visit our German event page 
…or get in touch with us directly:
Location
Mövenpick Hotel
Mövenpick Hotel Berlin, Schöneberger Straße 3, 10963 Berlin
Mövenpick Hotel Berlin is a 4-star hotel located in the city centre of Berlin near the Anhalter Bahnhof S-Bahn train station and Berlin's famous public square, Potsdamer Platz. Various sights and museums are close by, including Brandenburger Tor which can be reached by train in five minutes.  The hotel is approximately 25 minutes from Berlin Tegel Airport (TXL), while the smaller Berlin Schönefeld Airport is around 35 minutes away.
For further information please click here
Evening Event
Wartehalle
Julie-Wolfthorn-Straße 1, 10115 Berlin, Deutschland
The event location Wartehalle in Berlin Mitte, in the heart of the capital, is an innovative venue for top-class events. On an area of 450m² in the historic station monument, the location offers the best conditions for conferences, gala events, weddings and product presentations in a contemporary loft atmosphere.
It is an attractive opportunity for events of all kinds! For guests who enjoy comfort, good service and a special ambience.
Further details can be found under: www.wartehalle-berlin.com
Partner
Rethink your digital. Mindcurv helps you rethink your digital business, experiences, and technology. They do this by designing sustainable and accountable solutions for humans living in a digital world. They have orchestrated the perfect mix of future-ready technology, agile processes, and talented people. They offer a holistic view for their full scope of services for Digital Solutions, Cloud Infrastructures, and Managed Services. Mindcurv is a team of over 250 members from 18 nationalities. Their global offices operate as a single, borderless team servicing customers around the world.
more information
Cooperation Partner